More then 5400 reviews
Bloom Robbins nourishes the scalp and hair with an exquisitely balanced combination of vitamins, minerals, amino acids and other active substances that will provide your hair, even in today's hurried time, with everything it needs to be beautiful and healthy.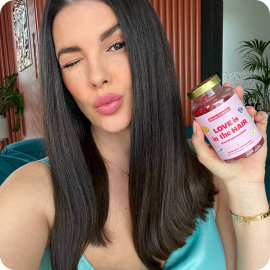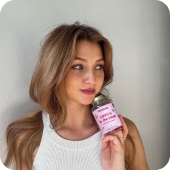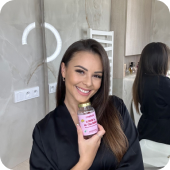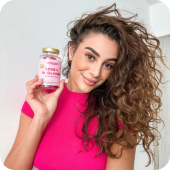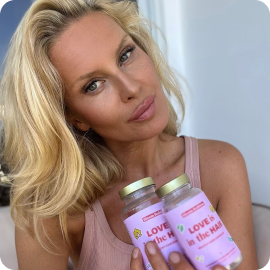 Reviews
All products
Hair products
Immunity and health
Stress and sleep
Skin
4.9
4.9 of 5 Stars average rating
90%
80% The reviews are five-star.
98%
98% customers recommended by Bloom Robbins
PROVEN by stars
I will happily continue taking 2 gummies per day.
They are delicious. 🥰

Soňa S.

@sonaskoncova

Bloom Robbins helps restore hair, nourishes it from the inside, and the results are visible!

ANNA A.

@ALFOLDY_ANNA

Bloom Robbins has been helping me for few years now. Everyone deserve healthy and beautiful hair!

BARBORA M.

@BARBORAMIKLOVA

What Bloom Robbins has done to my hair is incredible! It's a product I trust.

LUCIA A.

@LLNZZ

Bloom Robbins vitamins are great for hair growth. Overall, they added shine and strength to my hair.

SABRINA V.

@MANYLOVESBYSABRINA

Hair growth is already visible after the 1st month of use. I am very satisfied and everyone compliments me on how shiny and healthy my hair is.